Each year, 1 in 5 Australians will experience a mental illness.
Many people are not knowledgeable or confident to offer assistance. Physical first aid is accepted and widespread in our community, however most do not cover mental health problems. Mental Health First Aid (MHFA) teaches people the skills to help someone who they're concerned about.
This is a 12 hour course, which can be delivered in 2 full day or 4 half day training sessions. Participants complete a 10 minute online exam after the course to receive their 3 year internationally recognised MHFA accreditation.
MHFA at the Adelaide Inn
160 O'Connell Street, North Adelaide SA
$249
Includes free parking, morning & afternoon tea on both days, writing materials and a MHFA manual.
19 & 20 Jan 2021
25 & 26 Feb 2021
30 & 31 Mar 2021
20 & 21 Apr 2021
27 & 28 May 2021
22 & 23 Jun 2021
21 & 22 Jul 2021
24 & 25 Aug 2021
21 & 22 Sep 2021
19 & 20 Oct 2021
17 & 18 Nov 2021
8 & 9 Dec 2021
Refresher courses for 2021
Learn about the signs and symptoms of common and disabling mental health problems in adults, how to provide initial help, where and how to get professional help, what sort of help has been shown by research to be effective, and how to provide first aid in a crisis situation.
This is an education course, to learn how to give first aid to others, and is not a therapy or support group. What's more, you'll be able to actively reduce stigma in your community, by responding appropriately to myths and misunderstandings about mental illness.
Any interested adult can attend. Please note this course is not a therapy or support group, rather it is an education course to learn how to give first aid to others.
Who can claim CPD points?
Most professionals can claim attendance at a MHFA course for Continuing Professional Development (CPD) with their industry body. The Standard Mental Health First Aid Course has been endorsed for Continuing Professional Development (CPD) points for a number of professions; see the full list here.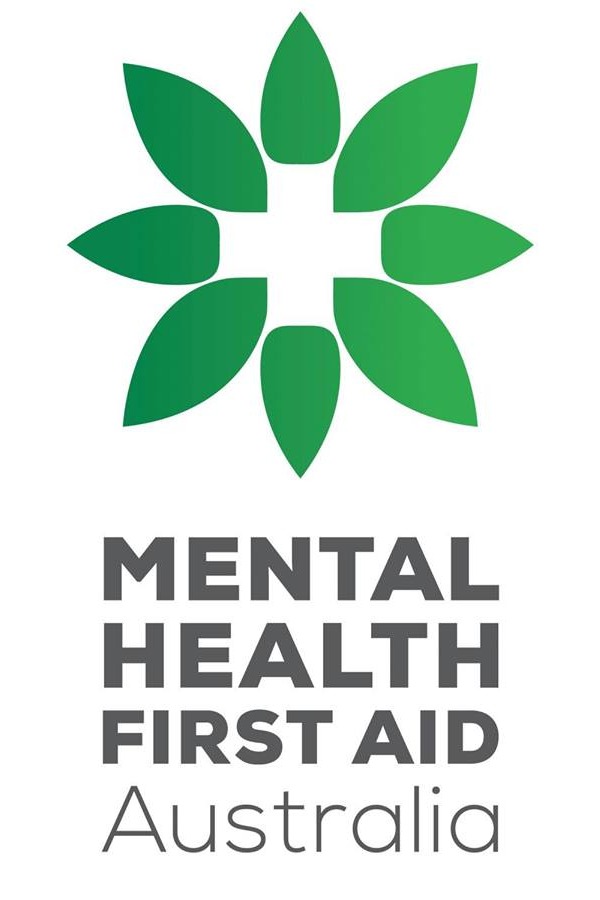 MHFA in your Workplace
2 x full day or 4 x half day sessions
Maximum 20 participants